FEDERATION OF INDIAN PETROLEUM INDUSTRY (FIPI) RGIPT STUDENT CHAPTER
FIPI RGIPT Student Chapter was established as per norms of Indian Petroleum Industry in 2018 after the two entities of Petroleum Industry namely PetroFed and Petrotech unified to form Federation of Indian Petroleum Industry. FIPI Student Chapter at RGIPT sustains its efforts in progress of RGIPT's professional community by way of various competitive events, workshops, seminars, guest lectures, providing a crucial backbone to the Energy centric study, research and debate at RGIPT for prospective future Oilmen and leaders. While the chapter routinely comes up with enriching activities themed on Exploration & Production, Transportation, Refining to Petrochemicals and Marketing. The Student Chapter keeps tap of changing winds of the Oil & Gas Industry and utilizes its pan India diversity to its advantage- staying flexible and quick to change.
The chapter organised six events during the academic session 2016-17, with the major ones as Symposium-Debate Competition and Anveshan- Data Interpretation.
SYMPOSIUM-Debate Competition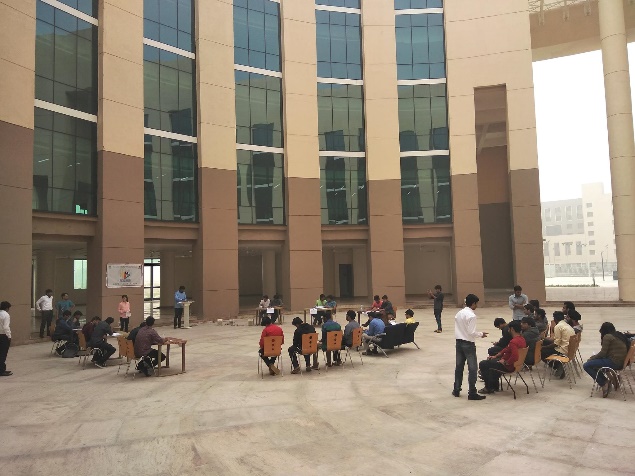 A discussion is central to a professional's career, where disagreements have to be churned out to agreements and understanding. Without this process, one's ability to work efficiently with a team or an organisation is drastically hindered. The first round was organised on 1st November, 2016 was a team event which required participants to solve riddles. The teams were asked to specify whether they wish to participate in the event as a delegate of a country or as journalists. The second round proceeded as, for the delegates, it was an impromptu speaking – extempore. For the journalists, it was a test of their listening skills. The final round was when they all were asked to bare their debating skills. While for delegates, counties and agendas were allotted on a lottery system. Teams were given a particular agenda reflecting the current stance of their representative country on the issue of concern. The journalists were set free to grill the delegates on issues ranging from Brexit to Renewable energy. The event culminated with one delegate team and one journalist.
ANVESHAN- Data Interpretation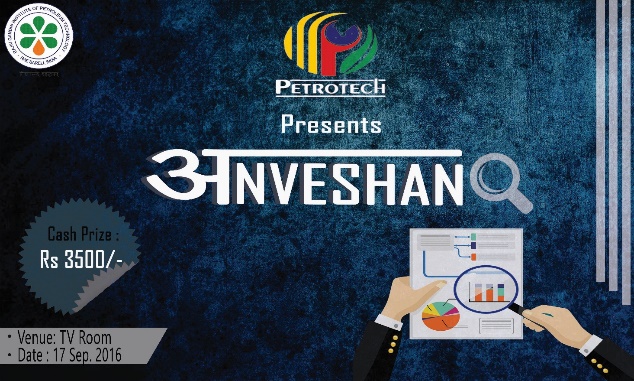 It was a three-round event, testing a student's logical and analytical skills. The first round was conducted on 17th September, 2016. It was a team event consisting of 10 questions, the answers to which were filled in a crossword. 7 teams were selected for round 2.The second round checked the candidate's competence in finding, manipulating, managing and interpreting data. The third and final round was a quiz based on the data provided in the second round. Event witnessed a huge participation and was well received by all.